[Download not found]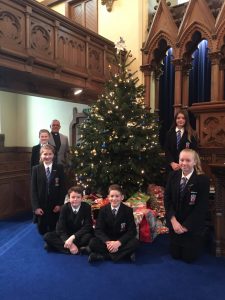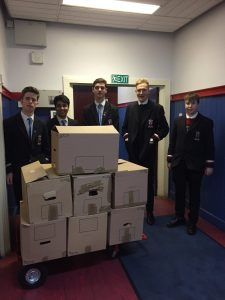 Prayer Space (354 downloads)
Prayer Space
The school chaplaincy team transformed B101 into a Prayer Space for a week to give pupils a time and space to reflect on questions of life and spirituality. The room was divided into a number of zones:
• The World Zone – to think about issues in the world today which need our thoughts and prayers
• Big Questions – if God did exist, what would you ask Him?
• Letting Go – an opportunity to let go of something that troubles us
• Empty Chair – to remember those we have lost
• Thankfulness Tree – to reflect on what we are thankful for
S1-2 pupils were led by the chaplains to experience the space in their RME period while S3-6 pupils and staff were invited to visit the space during breaks and lunchtime.
S1 Project
Pupils were invited to take part in a project to make a difference in the lives of others by donating food to Instant Neighbour and/or donating a Christmas gift to an Aberdeen teenager living in care.
[photo 5183] Thank you to everyone for your kind donations, and to the S6 pupils who helped move the seven large boxes of donations which were collected in time for Christmas.
[photo 5169] (L-R) Katie Brown, Erin Inglis, Nyall Angus, Troy Hayton, Hannah Russell and Sasha Valcov represented the school in attending Rubislaw Parish Church's gift service on the 17th December where the Christmas gifts were collected by ACC's Children's and Families Services.