Category:
Developing the Young Workforce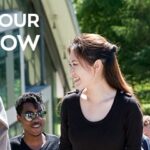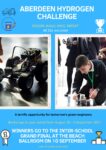 AGS were excited to welcome the Aberdeen Schools Hydrogen challenge team today lead by Chris Wildi an experienced STEM professional and a team of 5 Aberdeen University students who delivered the workshop to 20 of our S2 pupils.
They worked in Teams to Design, Build & Test their Hydrogen powered cars to travel the furthest distance. With the winning team achieving a incredible 34.4 metres and the runners up achieving 29.6 metres. These 6 pupils will now represent the school at the Aberdeen finals being held at the Beach Ballroom on Friday 10th September – best of luck to them.
UCAS/Discovery Scotland is hosting a series of information, inspiration and live events on September 30th from 1000-1800 hrs. Content will include:
• Over 40 unis and colleges
• Live application clinics and personal statement workshops
• Course taster sessions and virtual tours
• Uni life stories and student Q&As
• Apprentices talk apprenticeships
         •      Careers of the future                
•               Student finance made easy.